Photo365 - 95 - Gateford Carpets
05/04/2011 - 23:36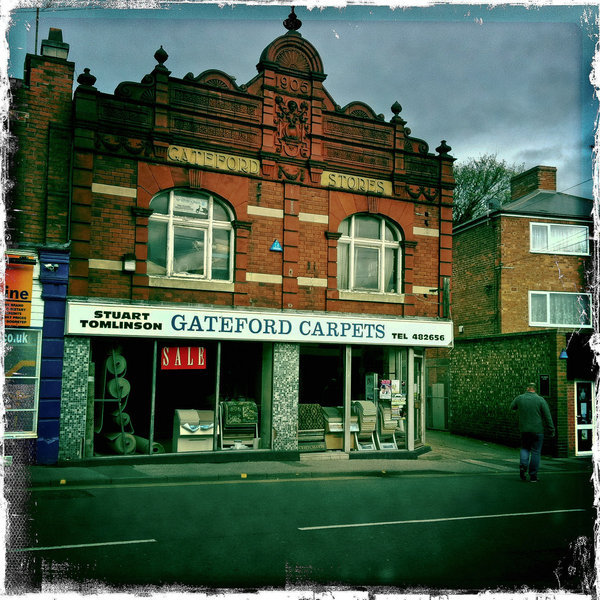 It's amazing when you open your eyes how fascinating the architecture looks on even the most mundane shop windows.
Here in Worksop I have walked or driven past this carpet shop on Gateford Road hundreds of times, but never spotted the interesting detail on the upper areas, until today.
I took the photo using the iphone and hipstamatic, but will go back and shoot it again on the proper camera to add to my collection of architecture.