Photo365 - 87 - The path you take
28/03/2011 - 22:31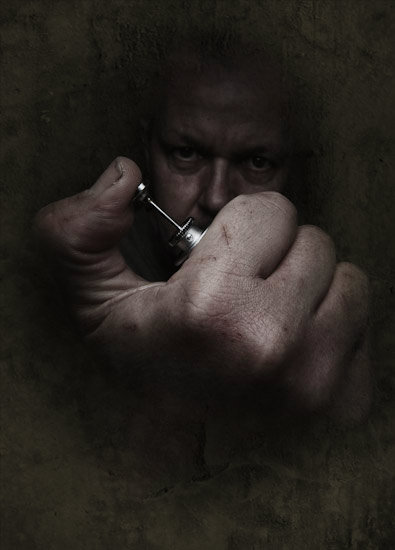 Taking a photo each day for 365 days is an interesting challenge and some days it's quite unusual how you get to you photo idea. Today I was looking at a book on self portraits for ePHOTOzine's book reviews section. I went to find the Amazon link and street price on the Internet.
I searched the book title, and ended up pursuing a few sites with self portrait photos. One had a cool shot of a hand firing a cable release with the person in the background. It gave me an idea and as I'm testing a studio flash at the moment an opportunity to take a few more shots with the light. And the result is this.
I've intentionally made it dark and hopefully moody. I've added a texture layer too. The scratches on my hand and grubby thumbnail are a result of some gardening which has added to the overall feel of the photo.
The item I'm holding is an old mechanical cable release.
Taken using a Pentax K10D and 12-24mm wide angle.