Photo365 - 8
08/01/2011 - 13:51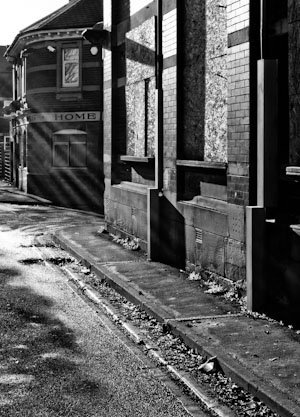 Inspired by
ePHOTOzine member Ade McFade's
passion for photographing the architecture of Leeds and surround areas I decided to do the same in my local region starting in my home town of Worksop.
This shot is down a street near the town centre that I only discovered the other day and I've been here for nearly ten years! It shows you it's worth looking around.
The building on the right is an old gas building which is what I went back to photograph, but as the light was low and bright I thought I'd take this into the light shot which features the bright rays.
I like the fact the word home is the prominent feature...it's one of the last places I'd want to call home!