Photo365 - 50 - Glow Sticks and Pen
19/02/2011 - 18:57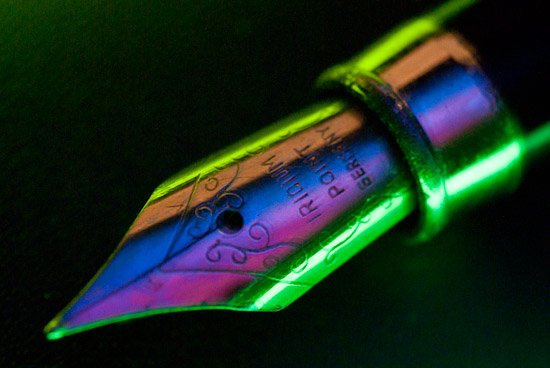 I started off taking photos of glow stick patterns, and then I added a Biro to see how much light they projected, this then turned into the main focus of my photo.
To make things more visually interesting I switched the Biro for an ink pen.
A glow stick was placed at each side of the nib and just out of frame to give the outline while two more where held above the pen to fill in the top area.