Photo365 - 43 - Chasing rainbows
12/02/2011 - 22:59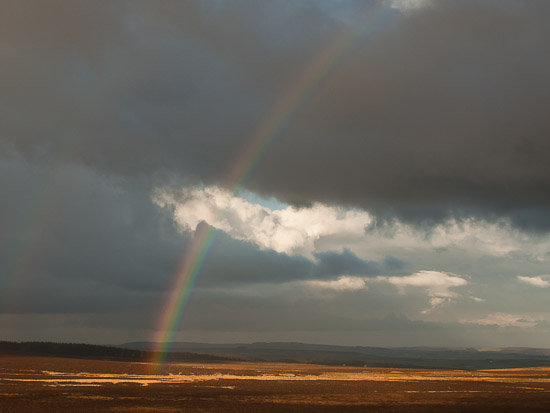 Well I wasn't actually chasing a rainbow, I was after a sunset, but once again it failed to materialise on one of the edges in Derbyshire.
This evening I went on Stanage Edge, and saw some spectacular light, stormy weather, sunbursts, dramatic clouds and this rainbow.
I just had the Olympus EP2 with me with its 17mm attached so had to take what I could. The light started to get really good towards sunset and then the cloud came and put a stop to it. Enjoyed jumping and climbing about on rocks.