Photo365 - 360 - babies
27/12/2011 - 22:50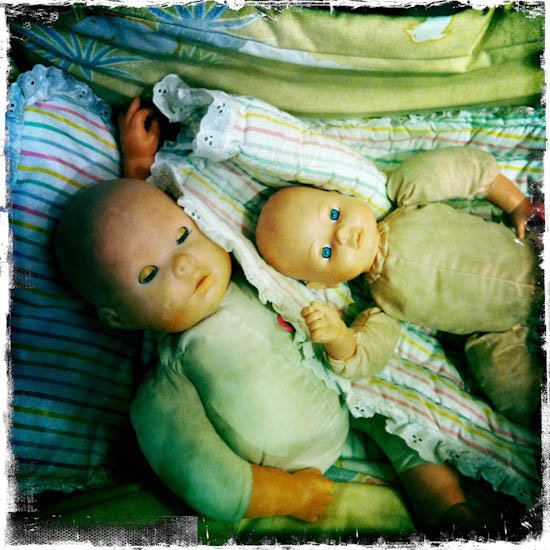 I decide to go for a walk to get some fresh air after a full day easting and drinking. So the Boxing Day walk was around Whisby Nature Park nr Lincoln.
The cafe was open so I called in for a bacon and and sausage sarnie and then had a look round their lower floor Our Changing World Exhibition. And that's were I found this scary pair.
I'll probably use the photo (taken with the iPhone) in a layer in a montage at some point but for now it's part of my photo365 project.