Photo365 - 35 - Aerial abstract
04/02/2011 - 16:16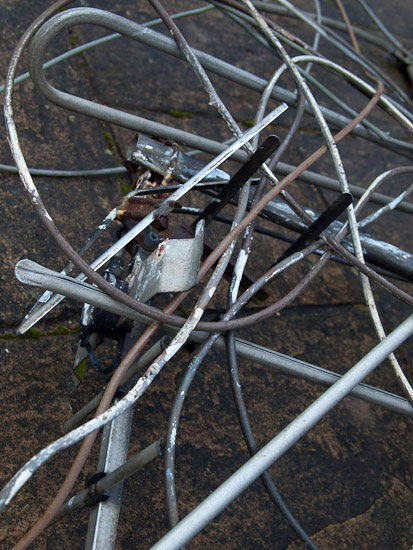 A long overdue overall of my TV aerial meant an old aerial was taken down and the house rewired to a new more powerful one. The signal on my TV is now wonderfully tuned...and the old aerial is ready for the skip. As it lays there I cannot help seeing an abstract art work in it.
So a cropped shot with all the cable strewn over the top has provided the abstract view for my photo of the day. It won't win awards, but neither will many of the swirly surreal paintings it reminds me of.
Perhaps if I colour in the shapes it will become a work of art!