Photo365 - 347 - hedgehog
13/12/2011 - 17:42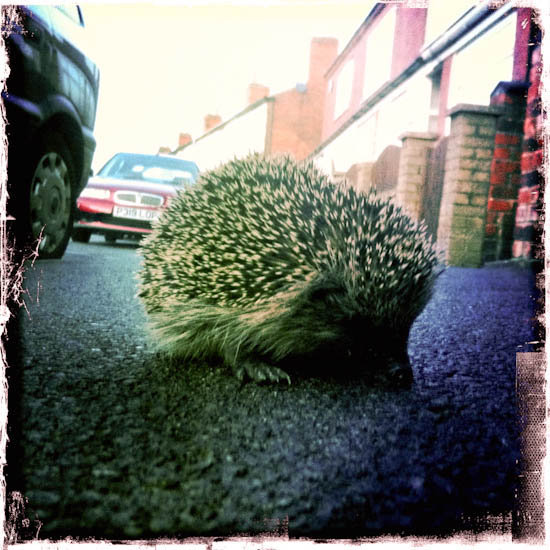 Two hedgehogs drowned in my small "wildlife friendly" pond last year.
I hope this one survives. He's close to a fairly busy road and a field, so turn the wrong way and he may be a pancake, go the other and he has a vast area to enjoy.
iphone and hipstamatic from the ground shot.