Photo365 - 283 - Kitchen drawers
10/10/2011 - 19:25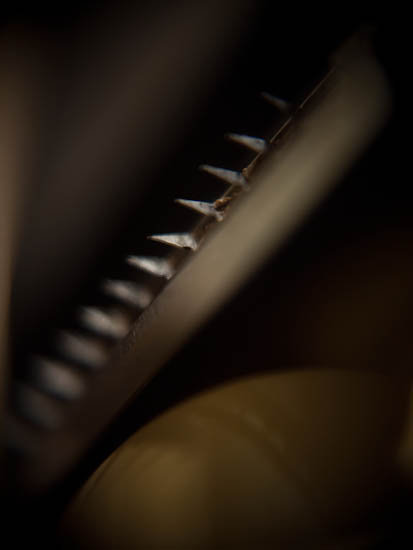 My Olympus EP2 and Toy lens fitted with 10x macro lens provide more fun as I played around in the kitchen. I was shooting surface top still-lifes of various kitchen things, and then poked the camera into the kitchen utensil draw.
I hovered it around until this appeared in the viewfinder. I think it was the potato peeler.
I wouldn't like to be a veg with this coming at me!