Photo365 - 258 - baslow edge
15/09/2011 - 23:50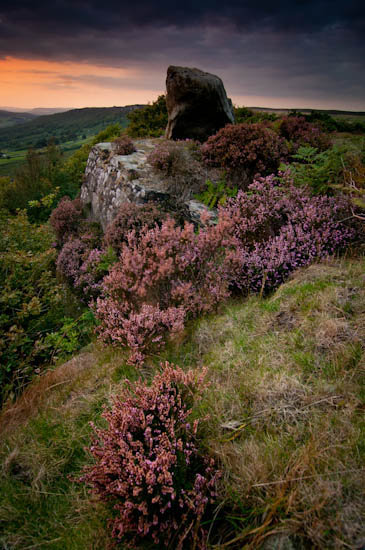 As the sun looked like it was going to be around at sunset I decided to take a trip out to Baslow Edge to photography my favourite rock.
As I approached the cloud was minimal but as the sun sunk lower, some cloud appeared to give me just the right amount of atmosphere.
I took some from the usual spot and got some decent sunsets. But for my photo365 I'm going for this one from the side.
It's taken with the Pentax K20D and 12-24mm zoom with Lee 0.6 ND grad.