Photo365 - 257 - fungi
14/09/2011 - 22:13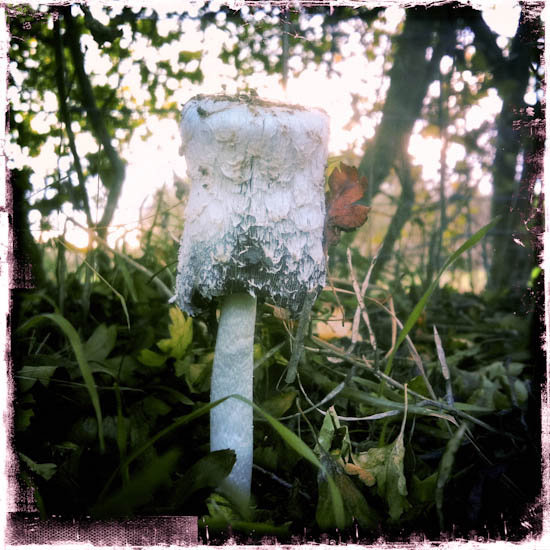 I walked back along the canal today after a visit to the post office. I didn't take my camera but spotted a cluster of fungi in the hedgerow.
I always carry the iPhone so it was time to get the Hipstamatic out. Thankfully it takes decent close ups. This was with the camera resting on the floor I couldn't see what I was taking but knew the lens was pointing in the right direction.

I don't think the colour of the processing worked well for this so I neutralised the fungi which has resulted in a coloured edge effect.