Photo365 - 240 - cliff tops
05/09/2011 - 20:24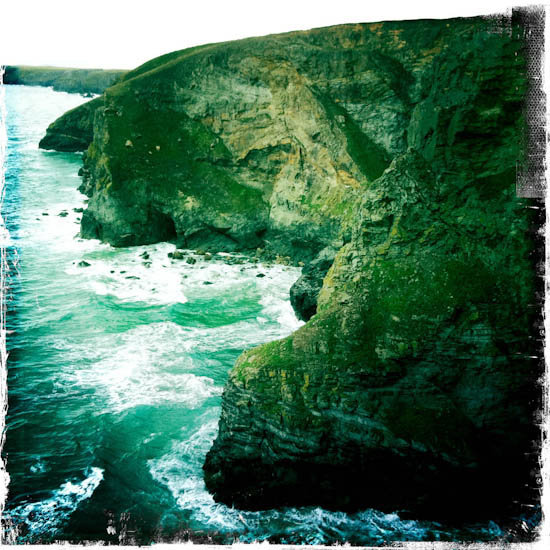 I woke up at 7am on the Sunday morning (28 August 2011) with the intention of going for a jog with my lad. His alarm went off but he went back to sleep.
So I ran alone and headed over to Bedruthen Steps on the Coastal path.
This shot was taken with the iphone of the view of the cliffs on the way over. It was the first and last time I wanted to jog early in the morning!