Photo365 - 207 - Jacket potato
26/07/2011 - 23:08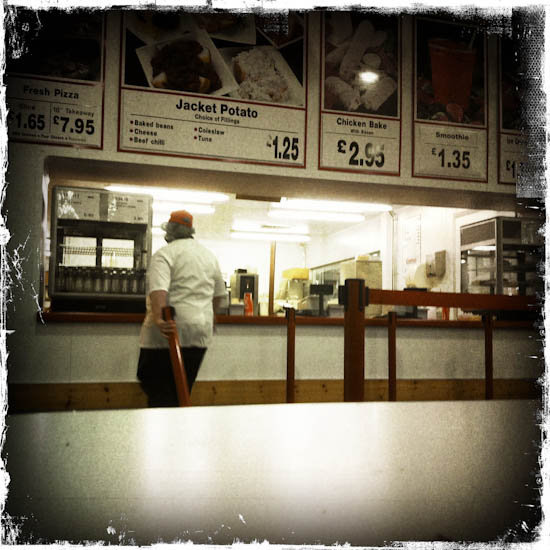 I nipped over to see David (discreetphoton) at Costco in Sheffield where his camera club was holding an exhibition.
On the way out I decided to treat myself to a sumptuous meal - jacket potato and chilli for a wallet denting price of £1.25. It was a huge potato filled with chilli - I couldn't eat it all. How on earth they can manage such prices beats me.
I took a photo using the iphone of the one of the assistants who looks as though she's about to club someone to death.