Photo365 - 191 - shaving
10/07/2011 - 20:10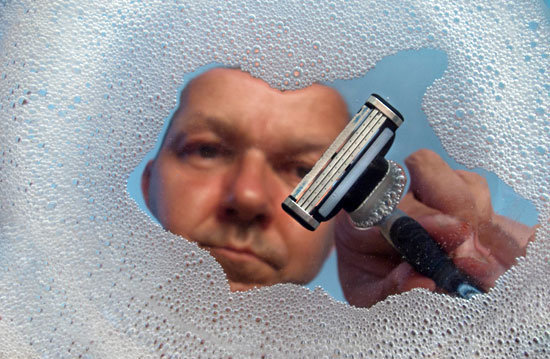 This picture is dedicated to one of the true genius of ePHOTOzine - Warb . He did a version of this back in 2005 called Sunday Shave and I gave it an EC. I decided to recreate it.
I don't think I've done as well, but I'm pleased with what I got. It took quite a long time to get the light, water depth, focus and distance right, but I got there in the end. Mine is quite static and staged whereas Warb's really looks like it's taken in a bathroom in real time.
It's taken using the Olympus EP2 and 14-42mm zoom.