Photo365 - 177 - Clover
26/06/2011 - 18:31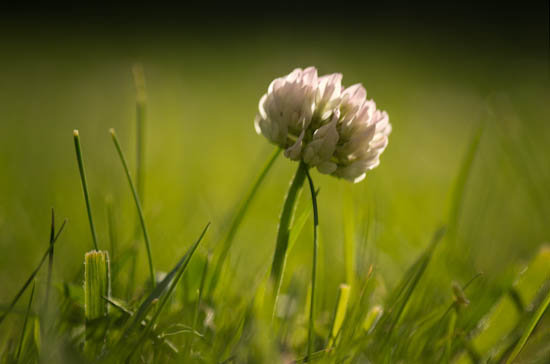 I spent a lazy day today sunbathing and it must have not only frazzled my skin but also my brain, because i couldn't remember whether I'd used a photo of clover in my photo365. I'd certainly spent one session photographing it...but I went for a grass blade instead.
So here is today's photo taken on the lawn from a low viewpoint of a clover flower. Shallow depth of field and back-lighting have helped emphasise the tiny flower. It's taken with the Pentax K-5 and 100mm macro.
When I was looking through the past photo365 pictures I spotted that I've uploaded two photos of McFlurry ice cream. My memory is fading!
I'd hoped to photograph something different every day.