Photo365 - 166 - Plan B
15/06/2011 - 22:26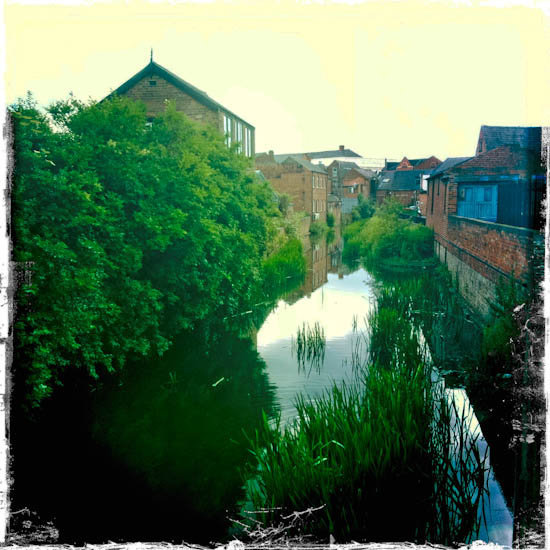 Plan A was to photograph tonight's lunar eclipse, but with all the will in the world, and no access to the largest wind machine in the universe, the cloud isn't going to shift.
So there's no moon and I need a plan b.
Fortunately I took one photo this evening on my way back from the post office. A quick grab shot on the iphone will have to do today.
It's of the canal that runs through Worksop and this is from the back end of the town centre. I like the fact it gives a feeling of the old town, quite industrious looking still.