Photo365 - 16 - Padley Gorge
16/01/2011 - 21:17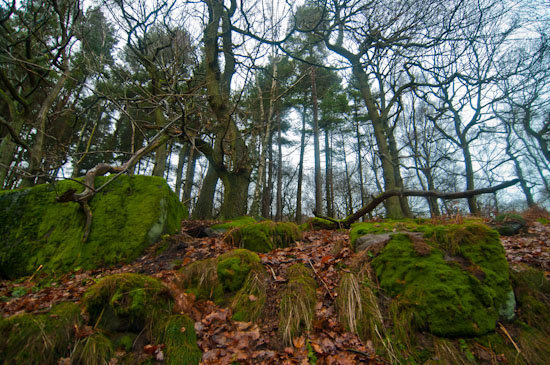 The weather was rubbish today raining and grey but I needed to get out of the house so took a stroll around Padley Gorge. Kids enjoyed scrambling around. I took a few photos.
This one was from the path looking up into the woodland.
Shot with wide angle to get the towering trees leaning in.
Your eye sees so much more in places like this.