Photo365 - 111 - decay
21/04/2011 - 20:35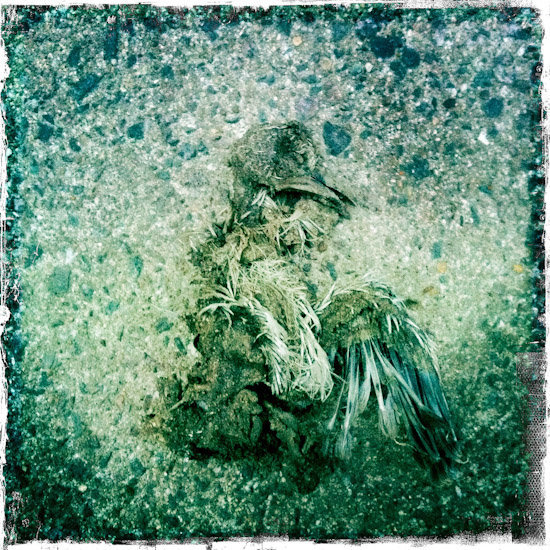 I have my next letter lined up but didn't have time to go and shoot it today.
So here's one from the garden. It's a bird the cats caught. It's been eaten by ant etc and is almost at skeleton stage.
I shot with the iphone and hipstamatic as I'm loving the effects this camera creates.